EXPLORE BEST SELLING YACHT PACKAGES
EXPLORE CORPORATE EVENT PACKAGES

WHY CHOOSE US
The name says it all. Champions.


Quality &
Luxury
With cutting-edge technology aimed at dramatically improving yachting experiences, we are committed to major innovations for most sophisticated product lines.

Live a
Lifestyle
Our products are crafted to offer precious experiences that are more than just new products – It's an engaging lifestyle to explore & navigate across the uncharted waters.

You are in
Safe Hands
Backed by simplicity & high performance with increasingly personalized usages, we ensure your luxury yachting dream to be safe for all age levels.

Professional &
Friendly Crew
Our qualified crew in Goa handles everything- right from bookings to yachting, all types of water sports, and all types of pleasure as well as the opportunity to benefit from attractive packages. Just book, leave the rest on us!

Value for
Money
Handing you the control of your favourite yacht or boat and delivering the finest yachting experience, we make your journey the most rewarding experience.

Private
Excursions
Our special guided tours to satisfy all age groups are always complete in service and not in price! It's a unique experience for everyone.
BLOG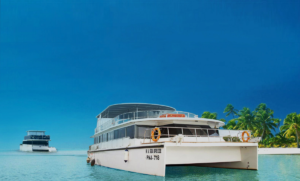 2020 was the year of quarantine, nationwide lockdowns, and travel shutdowns. But if you've been holding onto a dream vacation for too long now, we say it's time for cruising! Pick up the deferred travel plans and set sail on a luxury cruise! Jet, Set, and Sail! In the sunshine state, wh..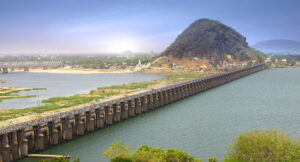 Vijayawada- a city in the Indian state of Andhra Pradesh with a renowned historical story of successes and modernity instilled within to preserve its ancient ruins. Today Vijayawada is one of the busiest business hubs in Andhra Pradesh. After Vizag, it is also an urban sprawl to the newly develo..