Think you have the skill and talent to be a part of fun-driven Champions career?
Set sail on a fantastic fun career with us! No matter what role you play, you can grow both personally & professionally, enjoying excellent benefits! It is an excellent time to join our team.
An exciting career-step in Champions Cruise Industry
Share your skills and embark on a bright career with us. Work at our land-based corporate offices that welcome you like a family, putting fun first at work!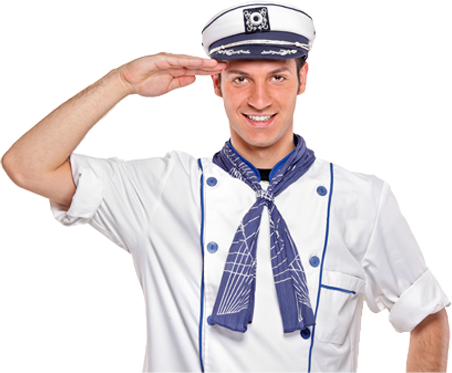 Recent Job openings
Position: Sales Manager
Job Description:
Work with Marketing to ensure consistent lead generation.
Collaborate with sales leadership to create and train lead qualification process.
Train new salespeople to ensure performance and success.
Manage day-to-day performance of all sales team members and deliver reviews.
Work with sales team to generate ideas for sales and motivational initiatives.
Lead and schedule weekly and/or monthly team meetings with sales and marketing team.
Track sales team metrics and report data to Management on a regular basis.
Embody company culture and maintain high sales employee engagement.
Coordinate with IT on sales technology initiatives.
Meet pre-determined sales targets through the sales activities.
Key Competencies:
Three to five years in a sales personnel role.
One year of prior management experience.
Strong intrapersonal skills.
Exceptional written and verbal communication skills.
Familiarity with data analysis and reporting.
Hardworking, persistent, and dependable.
Positive and enthusiastic.
Academics:
Bachelor's degree; business and marketing majors preferred.
Position: Telemarketing Executives Job Description:

Generating and developing potentials leads for the sales team.
Primarily handling outbound telemarketing, coordinating with email and mailing efforts across all sales channels.
Inbound call handling in response to online enquiries and other marketing activities.
Working with the prospective database to develop prospects into qualified leads and coordinating with sales activities.
Liaising with marketing to assist in event follow-up and mail campaigns.
Developing and maintaining the required knowledge of the company and its services to identify customer needs and maximize the opportunity.
Accurately recording new information (company, contacts, job titles) into the marketing databases, continuously validating all data, including current contacts and associated details such as email addresses, within the marketing database with the input of updates as required.
Undertaking research as required to identify new Organizations and markets for the team to target.

Key Competencies:

Intelligent and quick witted, able to rapidly assimilate new products and services
Excellent command over the English and Hindi languages. Konkani would be a plus
Excellent communication skills and good listening skills
Professional phone manners with a presentable approach and tone of voice
Well organized and self-motivated with the ability to prioritize tasks .
Energetic, confident and target driven

Academics:

Minimum requirement for this position is Higher Secondary School Examination.